Where the regional business community gets things moving.
RTA provides focus and action to advance mobility solutions, with the leadership needed to keep them on track.
RTA 19th Annual Meeting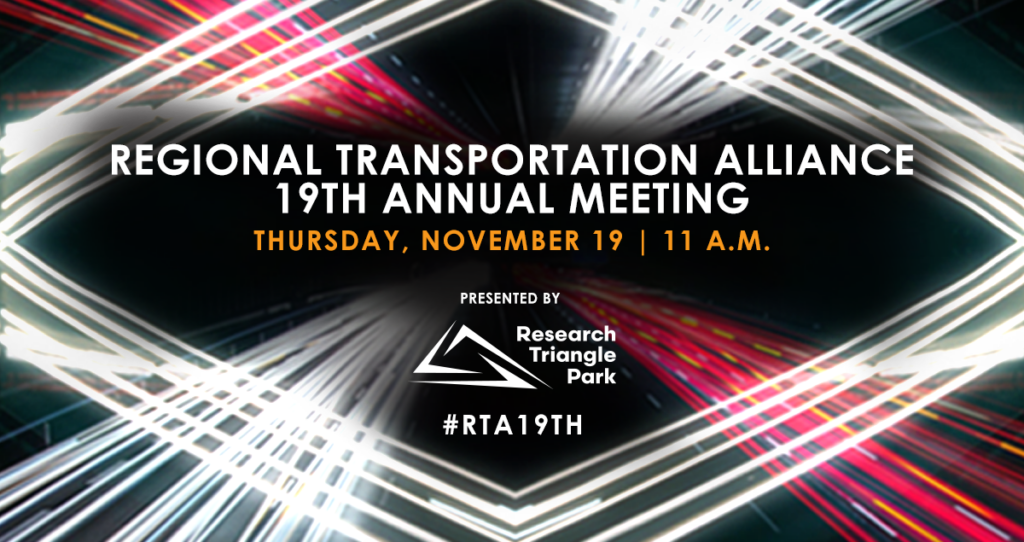 RTA 19th Annual Meeting
November 19, 2020
Presented by the Research Triangle Foundation of NC
Join us to hear from each of our RTA focus area chairs on how the regional business community is advancing mobility through an advocacy framework of equity, recovery, and opportunity.
Our approach to advancing regional mobility
The regional business community maximizes impact and sees more results in less time through the Regional Transportation Alliance.
We relentlessly pursue opportunities and then apply a business lens and ongoing dedication to advance effective solutions for our members and the entire market.
What Triangle leaders say about RTA
News and updates
Hear each of our RTA focus area chairs deliver what may be the fastest RTA annual meeting ever on November 19.

Faster is better — and sometimes faster means the difference between having a great project versus no project at all.

RTA and founding chambers endorse plan to reimagine 15-501 as FAST corridor