RTA is a metropolitan, private-public partnership that drives consensus and action.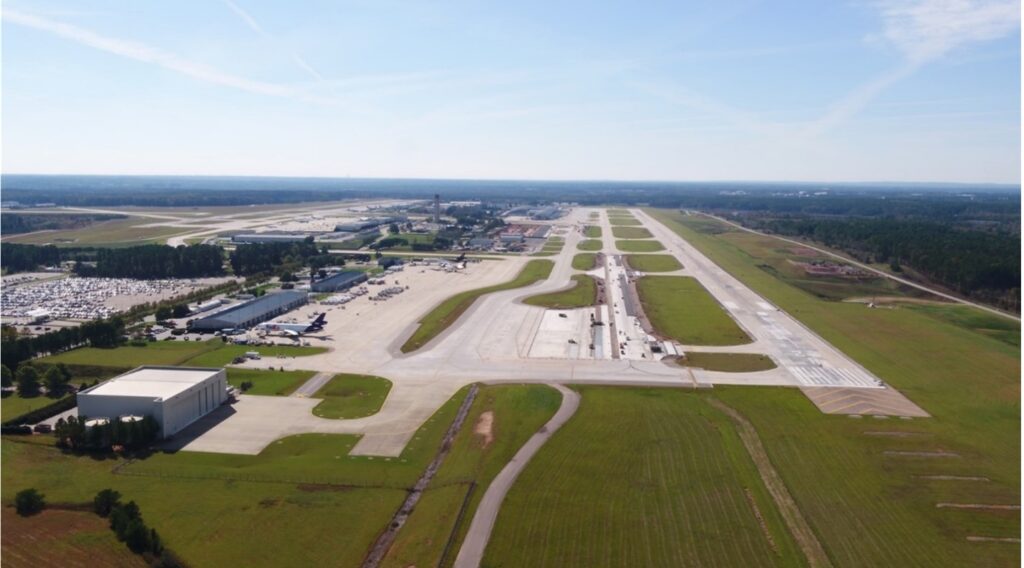 RTA and several of our member chambers of commerce, in concert with our partners the Research Triangle Foundation of North Carolina and the Triangle-J Council of Governments, have initiated a 2022 campaign to support significant federal funding to replace, relocate, and lengthen the primary runway at RDU.
The transition to EVs – and to hybrid vehicles and increased fuel efficiency overall – means that the days of the gas tax effectively funding our roadways are numbered, and that the N.C. Department of Transportation will need new, stable revenue streams to keep our state moving forward.
Since 2014, NCDOT has charged a fee for EVs, since they cannot pay fuel taxes. The organized regional and statewide business community is elevating a proposal to modernize state highway funding, based on that framework, in the form of a vehicle registration-based access user fee.
RTA has designated the proposed upgrade to freeway of US 1 / Capital Boulevard between I-540 and Wake Forest as our top regional freeway priority, with companion support for advancing the corridor vision of removing all stoplights along US 1 / Capital Boulevard between the I-440 Raleigh beltline and Franklin County.
The regional business community is focused on identifying and advancing a multimodal freeway solution for Capital Boulevard with our local, county, regional, statewide, and federal partners. The upgrade of Capital Boulevard between I-540 and Wake Forest will remain our top regional freeway priority until it is fully funded, committed, and on a glide path to construction.
RTA membership engagement
Our approach to advancing regional mobility
RTA combines a regional business perspective with a transportation focus to accelerate results.
We survey the landscape and then focus on areas where the regional business community can advance effective mobility solutions.
What Triangle leaders say about RTA
News and updates
Raleigh Outer Loop — the region is now ready to complete the circle.

groundbreakings everywhere mean progress for our region

RTA plan of action for 2024… The same as last year, only faster.