First completed roundabout interchange in region now open at Morrisville Parkway
February 20, 2020
Posted by:

Joe Milazzo II

Category:

Blog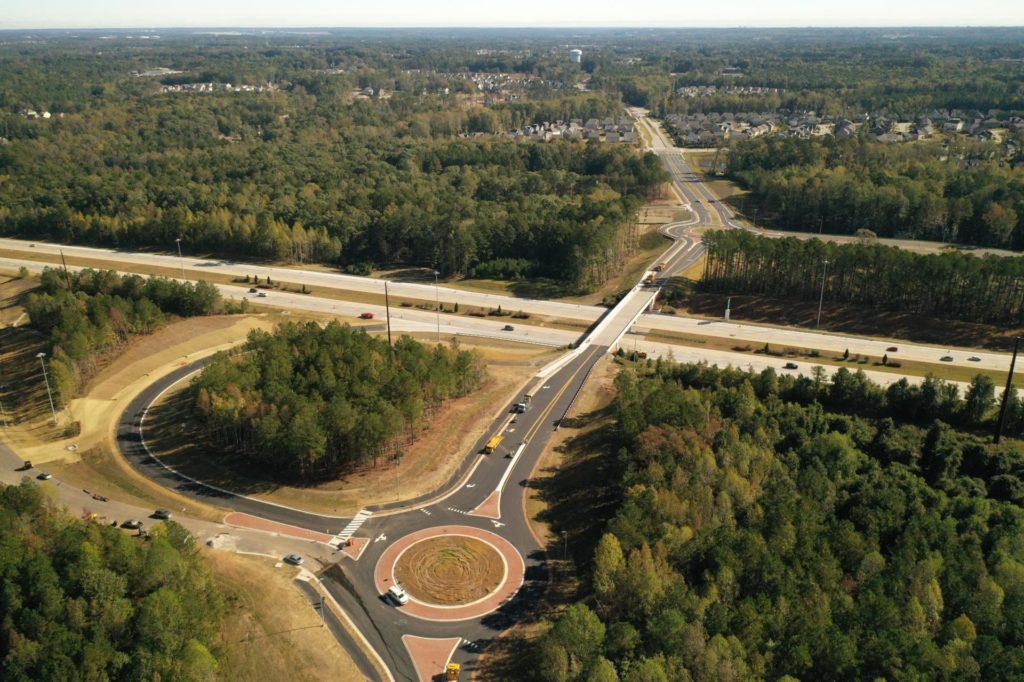 The Regional Transportation Alliance has been promoting the potential of roundabouts to provide a safer, more efficient exchange between roadways for many years.
Roundabouts can also be used instead of traffic signals for freeways — not on the uninterrupted through movement of course, but at the ends of the freeway ramps where they connect with intersecting roadways.
However, while these have been used for decades in other states and nations, and for years elsewhere in North Carolina, the Triangle has never had a completed roundabout interchange before.
Until now.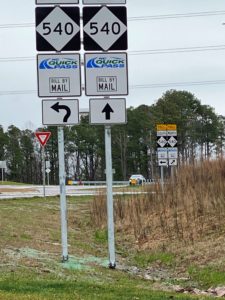 The Morrisville Parkway interchange with the 540/Triangle Expressway turnpike opened to traffic earlier this month. Located in Cary, the exchange includes a roundabout on either side of the bridge over 540, and provides simple access and egress to and from the freeway.
To be clear, we have had a partially-completed roundabout interchange in the Triangle for a few months now. The Carr Road interchange with US 70 (future I-885) in Durham — part of the East End Connector project — has had one of its roundabouts open for a few months, and the entire roundabout interchange will be completed by the spring when 885 opens to traffic. So we will soon have two completed roundabout interchanges in the Triangle, and hopefully more to come over time.
Round and round we go, to safer and more efficient travel.
Let's get moving,
Joe
Joe Milazzo II, PE
Executive Director
Regional Transportation Alliance